Workshops/Seminars
What can they do for you?
Workshops are both great time and cost effective ways of learning as well as being fun & a great way mix with others. AMF Consultancies have designed a range of workshops aimed at developing skills which simply lead to many areas of success..
Increased confidence
Increased self esteem
Increased sales
Increased productivity
Better personal performance
Better working relationships
Improved team working
Achieving personal & career goals
More fulfilling relationships
Better communications
The sessions are delivered in a fun relaxed style, conducted in easy to understand terms maximising the benefits from various sciences (including NLP - Neuro Linguistic Programming) and years of experience, so that our clients can immediately enhance their communication& personal skills for more rewarding relationships and personal achievement through many areas of their lives.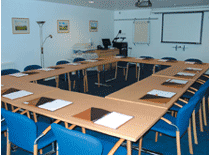 The Club suite at High Legh Park Conference centre, Knutsford
Current Workshops
Winning Attitudes build Success
Get That Job or promotion
Meeting Strangers & Making New Friends
Surviving Separation & Divorce
Increase my Sales Through Rapport
Workshops/seminars are often designed specifically for our corporate clients or social groups to meet specific requirements and needs
AMF will design and effective, productive, memorable workshop
Contact us and we will discus the best way forward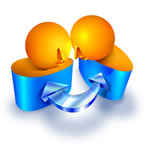 Flexible workshops
means they can be customised to the specific needs of our clients, ensuring your goals can be reached
Accelerated Learning Techniques
are used to achieve maximum effect as we cater for all the learning styles of our clients.

Teams of People working together
work together more effectively & productively once they understand themselves & others around them! It's a fact!

Training Should Be fun, informative, relevant, easy to follow, simple to implement back in the workplace and long lasting, leading to many succeses... That's what makes us a success - its a win win situation!

Coming Soon...