Corporate Clients

AMF Business Coaching Works!
Large and small businesses, from local Government to the retail industry, are demonstrating heightened awareness of the benefits of providing coaching to employees. Personal mentoring gives individuals attention and a source of motivation which they may not have had since leaving school. Coaching encourages people to reach their full potential, which impacts positively on business output and productivity. Many businesses now employ life coaches in a consultancy capacity, aiming to accelerate performance regenerating and developing employee's skills.
The well being of the UK's workforce appears to be at a low ebb.

"We can all have the confidence and deserve happiness, if I can change anyone can. Coaching helped me make a plan of action"

More than 67% of all employees claiming to be unhappy in their chosen career.

Up to 60% of managers clam that they constantly feel under pressure. 87% say work commitments leaves little for partners & families.

Britons work the longest hours in Europe

Britons face the lengthiest daily commutes in Europe

Britons have least hols- 28 days versus European average of 34

The UK is a cash rich/time poor society at the moment. More dual income working families than ever before means leisure time is at a premium and effective stress management is a tangible problem.
Life coaching provides an outlet for individuals to express their work related frustrations and a means of solving stress issues to establish a balance between personal life and work.
For example current popular workshops:
• Build Better Relationships
• Lifestyle Management
• Customer Focus/Appreciation
• Motivation & Positive Thinking


Companies supporting the personal development of their staff can increase performance levels, team working and improve the working environment.
Improved motivation and confidence can improve absenteeism.
Reduce your stress
Increase your business profits
Grow your business to the next level
Create a positive team of employees who produce much more
Increase your time and energy to spend on yourself and your family
by
Using AMF Consultancies Business Coaching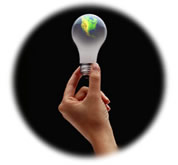 AMF Business Coaching works! Contact us now




Flexible workshops
means they can be customised to the specific needs of our clients, ensuring your goals can be reached
Accelerated Learning Techniques
are used to achieve maximum effect as we cater for all the learning styles of our clients.

Teams of People working together
work together more effectively & productively once they understand themselves & others around them! It's a fact!

Training Should Be fun, informative, relevant, easy to follow, simple to implement back in the workplace and long lasting, leading to many succeses... That's what makes us a success - its a win win situation!

FACT:
UK absenteeism - days lost in 2004=168 million.
Cost= £12.2Bn
Average= £495 per employee!
The BMA estimates that 40% of medical certificates issued by GP's are for bogus conditions!
The CBI reckon that 15% of sickness absence is insoluble, which means that 85% is!